The Third Reich left behind a traumatised generation of children: propaganda and a paranoid loss of reality, the experience of complete destruction and the suppression of collective guilt in the face of millions of deaths caused by war, Shoah and forced labour. All this was to be covered up by the myth of the Wirtschaftswunder and the rapid rehabilitation within the Cold War constellation of powers on both sides of the Wall. The collage material finds its sources in science fiction from Hollywood and the USSR, first journeys and holiday slides in West and East, ruin value theory, architecture of the 1950s and much more. The hybrid Famulus floats as an undead revenant in a neurological web of references that do not want to come to a conclusion.

             Collage, pencil, acrylic paint + spray, 50x58cm, 2023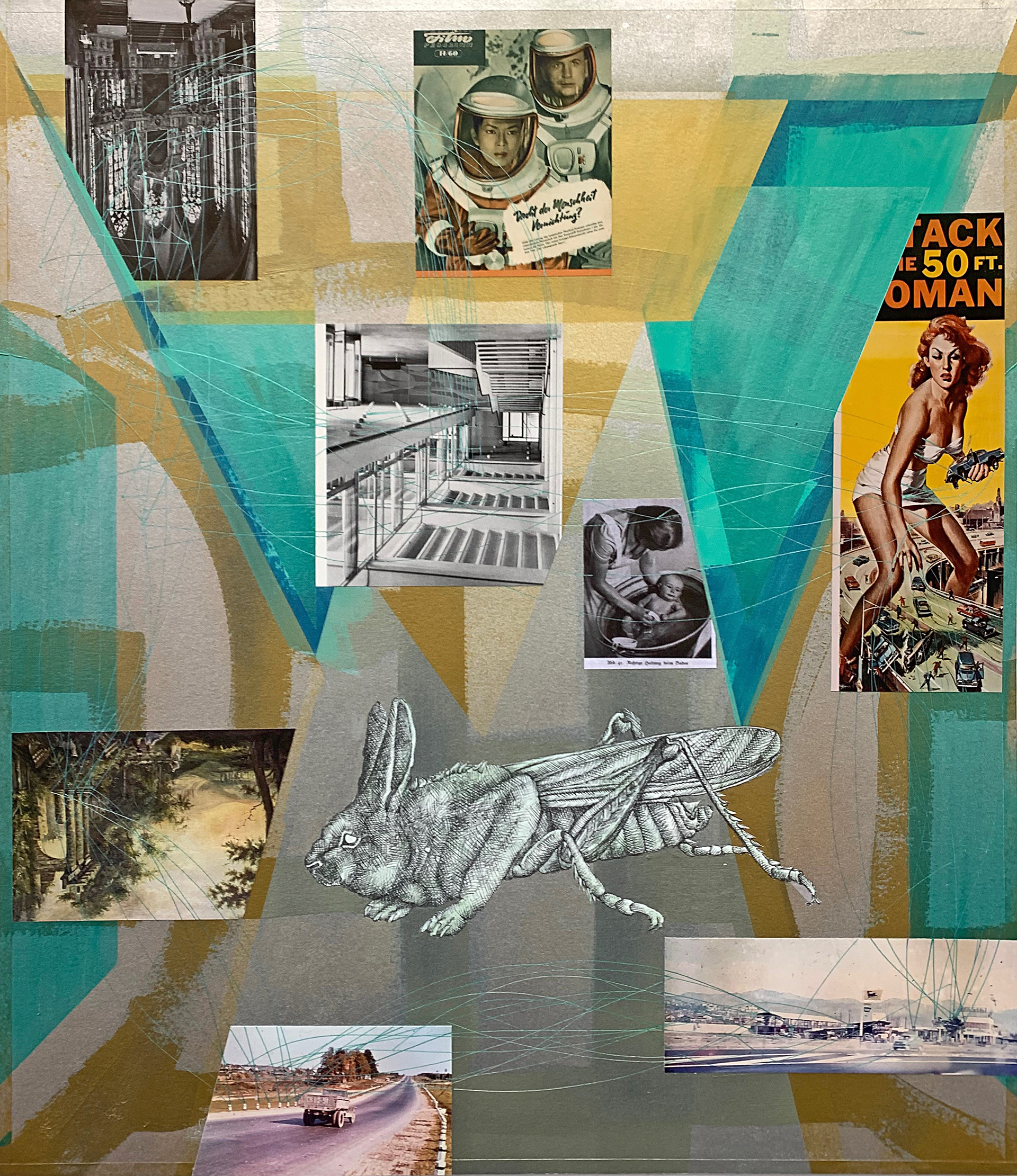 The examination of the current consequences of the break in Western mythological tradition caused by the First World War is the basis for the collage-like treatment of various sources on the subject: from Breton Calvary Mountains to Science Fiction and Horror movies.
             Collage, pencil acrylic paint + spray, 20x30/30x30/40x30, 2015-2016